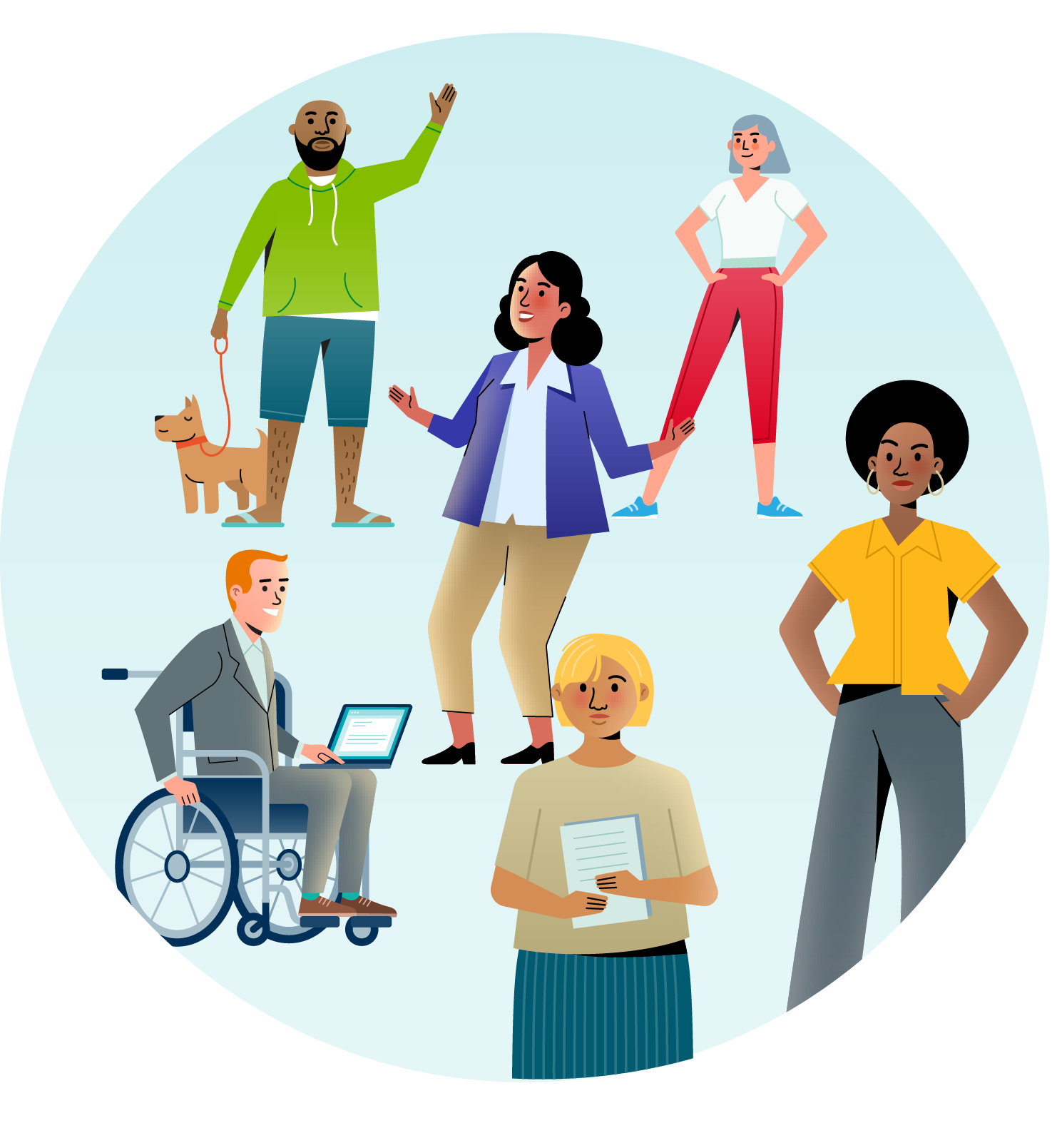 New Employees
Welcome to Pearson!
As a new employee, you have the opportunity to choose from a robust selection of benefits. Our approach to what we offer is simple – we want you to have choices that meet your current needs as well as help you plan for the long-term.
The plans we offer are designed to give you the flexibility and freedom to learn on your own terms as well as work together to provide the protection you need for today and the security you will want for tomorrow. How you spend your benefit dollars can have an impact both in the moment and in the future. That's why we are committed to helping you take good care of yourself physically, emotionally and financially. We offer features like free preventive screenings and vaccines so you can avoid serious illnesses or find diseases in their earliest stages. On the emotional side, we know that people are very busy trying to manage the demands of life. To help with life's challenges, your benefits provide free access to counseling and other resources for you and your covered family members. And, from a financial perspective, you can set aside pre-tax dollars in the Health Savings Account and the 401(k) to save for health care and retirement costs for the future.
You are about to make important decisions about your benefits and there are many resources to assist you in that decision-making process. Please review this site for information about all the benefits that Pearson offers. In addition, the Mercer Marketplace enrollment site provides plan cost information and a chat feature to provide assistance with enrolling.
Throughout the year, stay connected to benefit news with our For Your Benefit magazine, as well as monthly eHealth messages focusing on specific wellness topics. Just like any investment you make as a consumer, you get the most value by being informed about your benefits, how they work and how to maximize their value for both today and tomorrow.
Again, welcome to Pearson and much success in your new role!
Stacey Rodgers